5 art museums not to be missed when visiting Buenos Aires
5 art museums not to be missed when visiting Buenos Aires
It is common to find a work of art at every corner when walking around Buenos Aires. In this article, we will suggest you 5 art museums you not to be missed when visiting Buenos Aires.
Museo Nacional de Bellas Artes / National Museum of Fine Arts
This is one of the most important public museums in the country. The choice if time tells you to choose just one. It is located in Recoleta and it is an excellent option to combine with Recoleta Cemetery and the Artisans' Fair located just opposite the museum. It hosts the most important Collection of Argentine art in Argentina (Antonio Berni, Prilidiano Pueyrredón, Benito Quinquela Martín, etc.) and international works of art (El Greco, Goya, Rodin, etc.). A must-see!
Museo de Arte Latinoamericano de Buenos Aires (MALBA) / Latin American Art Museum of Buenos Aires
Located in Palermo and world-famous. MALBA is a jewel always offering new options. Its permanent collection preserves and promotes Latin American art from the beginning of the 20th Century to the present. It hosts more than 400 works (paintings, sculptures and different objects): by Tarsila de Amaral, Diego Rivera, Frida Kalho, Xul Solar, Fermando Botero, among others. The gift shop is an excellent option to get souvenirs to take home.
Museo de arte Hispanoamericano Isaac Fernandez Blanco / Hispanic Museum of art (Isaac Fernandez Blanco)
Located in Retiro neighbourhood, this is an amazing colonial revival style residence. It was built in the 1920's according to the designs by architect Martín Noel. It hosts an excellent collection of Hispanic art: furniture, carvings, imagery, etc. You will be surprised by the amazing collection of family and religious silver works, and by a garden which seems frozen in time.
Museo Nacional de Arte Decorativo / National Museum of Decorative Arts
Located in Palermo, is was Errzuriz-Alvear palace. It was built according to the the French Neoclassical style and it is an excellent example of the Belle Époque in Argentina. It hosts a collection of sculptures, furniture, silversmithing, tapestries, etc. You will find an oil painting by El Greco and a sculpture by Rodin. By the way, the palace represents the lifestyle for aristocratic families at the beginning of the 20th century. The amazing garden will remind you those in Versailles. Something to take into account: it is worth having a coffee there!
Museo de Arte Moderno / Museum of Modern Art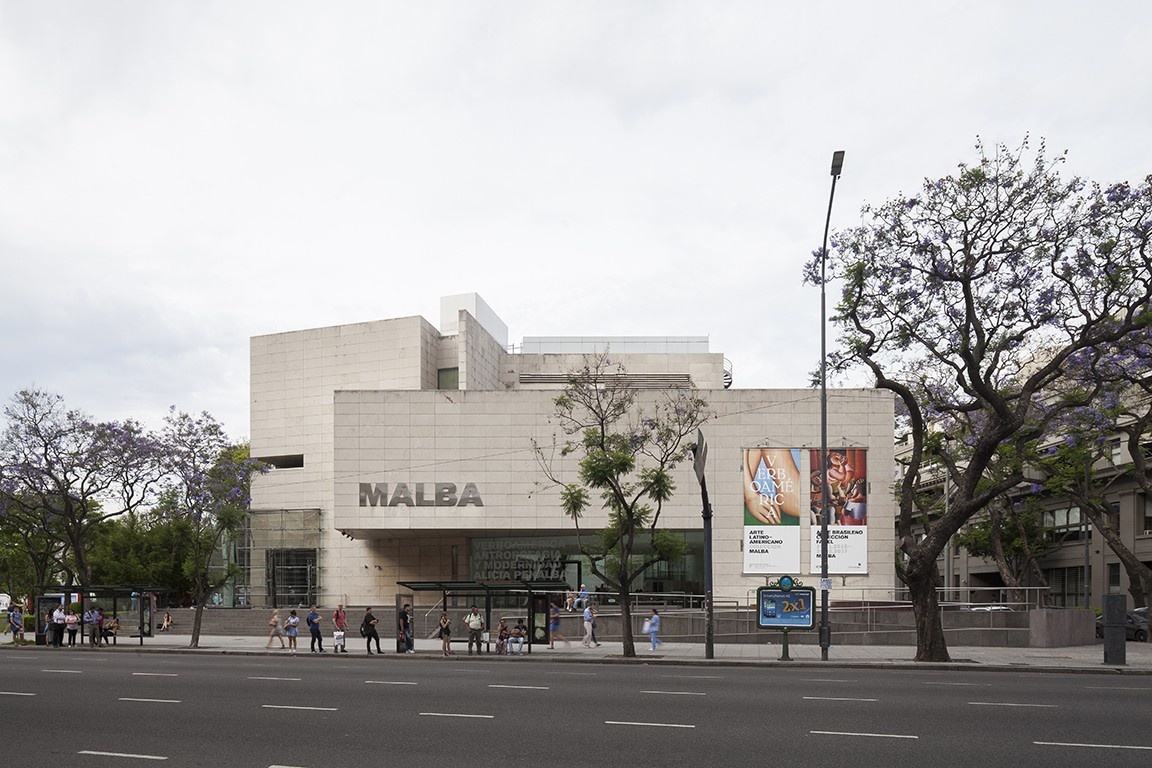 Located in San Telmo, a few meters away from Dorrego square. Something about the building will surprise you:
it was an old tobacco company. Its heritage is formed by over 6000 modern and contemporary works (Argentine and international art). It hosts works by León Ferrari, Paul Klee and Juan Carlos Castagnino, just to mention some of them. On Sundays, you will be just 100 meters away from San Telmo artisans' fair. Excellent option to spend the day in this neighbourhood!
These are our suggestions, but the city hosts more than 100 museums (art, cinema, history, economy, etc.). There are even funny options for children! If you have any questions, please contact us and we will help you to discover other museums according to your interests. It will be a pleasure!